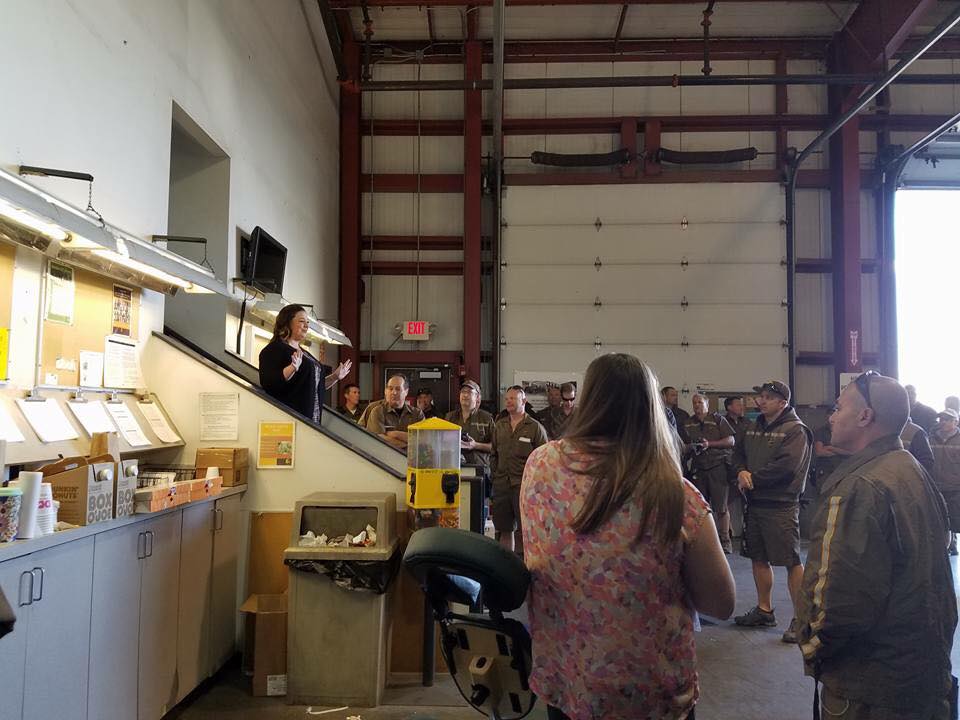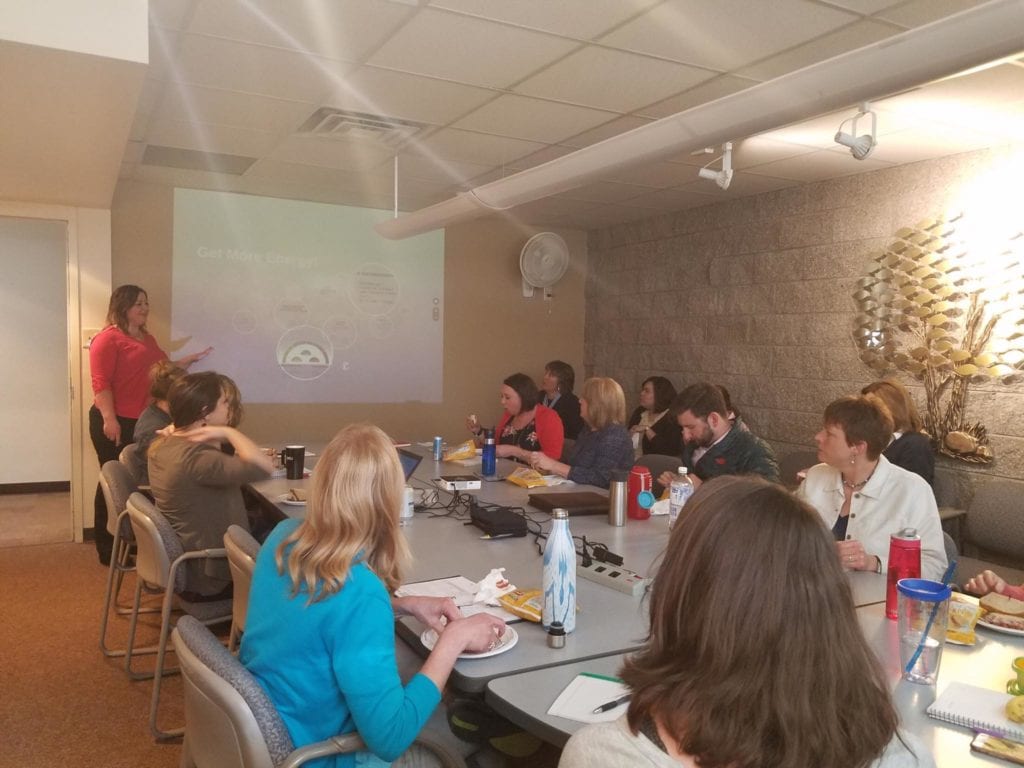 Dr. Elise Rigney speaking about the benefits of chiropractic care at UPS and The United Way
There is a saying that an ounce of prevention is worth a pound of cure. Your spinal health is no exception. Posture and spinal screenings by a trained and experienced chiropractor such as our doctors here at Impact Chiropractic can help reveal important health information, unlocking the door to improved health and well-being.
As a service to the Fort Collins community, we provide screenings at area malls, community events, health fairs and places of employment.  This is a great way to supplement a corporate wellness program and can help your employees maintain better health thus missing fewer work days due to pain or sickness, lower employee turnover/increase employee retention, increase employee productivity and performance, and ultimately keeps your business ahead of the game! 
A typical corporate wellness event includes a healthy, organic lunch provided by Impact, along with a short presentation that we tailor to your individual business needs.  Some of the general topics that we can customize for you include:
Work Healthy, Work Safely
The Five Essentials to Health
Growing up Healthy - Through a Parent's Eyes
Get a Grip on Stress
6 Steps to Tune Up Your Health
Desk-ercise - Office Ergonomics
Peak Performance - Becoming Your Ultimate Best
Power Nutrition
Take 5 - Stress Relief

Contact us today at (970) 223-5501 for more details and to arrange a corporate wellness screening at your event or workplace! You can also read about our chiropractic care in Fort Collins on our Facebook page.