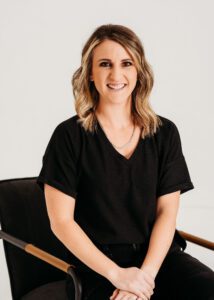 Dr. Lara Osterhaus is another one of our proud chiropractors at Impact, also specializing in prenatal and pediatrics. She is originally from Petersburg, Iowa and grew up with the chiropractic lifestyle. Dr. Lara got her first adjustment at just a few days old and ever since has been adjusted to maintain her health. She received her undergraduate degree from the University of Iowa and her Doctorate of Chiropractic at Palmer College of Chiropractic in Davenport, Iowa with awards in highest honors, summa cum laude.
Dr. Lara realizes the importance of chiropractic care for people of all ages and backgrounds. She has a deep connection and passion for pediatrics, and also pre-natal and post-natal mothers. Dr. Lara completed the International Chiropractic Pediatric Association program and is certified in the Webster technique. The first misalignment to a person's spine occurs during the birthing process, so it is vital to get every child's spine examined for subluxation. Her goal is to have all pregnant mothers' nervous systems flowing freely and to check every child immediately after birth so they can live a healthy, optimal life.
Dr. Lara believes chiropractic is the best model for health and vitality. She is deeply rooted in the principles of chiropractic, seeking the cause of symptoms rather than covering them up. By aligning the vertebra and removing interference to the nervous system, the body can heal, grow, and thrive.
When Dr. Lara is out of the office, she enjoys exploring all that Colorado has to offer. Spending time outdoors, going to sporting events, reading, and trying new restaurants. Dr. Lara and Shawn are parents to two precious boys, Valen and Leyton!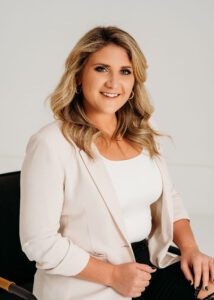 Dr. Heather Parks joins the wonderful team of female chiropractors at Impact Chiropractic from Binghamton, NY. She specializes in prenatal and pediatric care and also has extra training working with kids with neurological disorders. Dr. Heather received her undergraduate degree from The State University of New York at Cortland, studying Biology. She continued her education in Atlanta, where she received her Doctor of Chiropractic degree from Life University. She didn't receive her first chiropractic adjustment until she was one year out from going to chiropractic school. She fell in love with the profession and knew she had made the right choice!
Dr. Heather has extensive training in pediatric and prenatal adjusting through the International Chiropractic Pediatric Association and is Webster certified. Dr. Heather's vision is to work with families even before they conceive to allow the body to have the most stress-free pregnancy and birth possible. She knows that healthy kids grow up to be healthy adults, and strives to remove subluxation in anyone from babies to grandparents.
Dr. Heather believes that healthcare should be a proactive approach and that providers should always be looking to understand the cause of an issue, rather than just treating the symptoms. She believes in making lasting corrections in the spine and removing the stress off the nervous system.
Dr. Heather loves working with chiropractic students who also are passionate about serving the pediatric and prenatal population. She led the pediatric clubs for years while she was in school, and continues to mentor future chiropractors.
On the weekends you can find Dr. Heather in Old Town trying different restaurants or fulfilling her love of traveling. She loves cooking, riding her bike, gardening, or just about anything outdoors!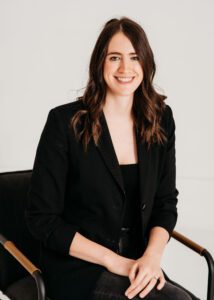 Dr. Amy Kennedy is a proud member of the female Impact Chiropractic Team, specializing in pediatric and prenatal care. She was born and raised a Colorado girl. Spending her childhood playing competitive volleyball and continued to compete throughout college. She earned a Bachelor of Science degree from the University of Nebraska Omaha, where she also met the love of her life. Dr. Amy continued her education at Life University in Atlanta, Georgia gaining her Doctorate of Chiropractic. From a young age, she was interested in the health care profession and felt called to help people. Chiropractic was the perfect fit being able to offer a holistic view on health care.
Dr. Amy is passionate about health and nutrition, and the effect that they have on pregnancy and childbirth. She has gained extensive experience with pediatrics and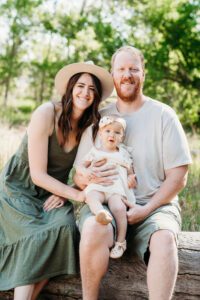 pregnancy through her preceptorship. Dr. Amy Kennedy is certified in Webster Technique specific for supporting pregnant women through chiropractic care as well as additional training through the International Chiropractic Pediatric Association (ICPA).
Dr. Amy believes that health comes from within. Starting by removing any interference within the nervous system through chiropractic that allows the body to function at its optimal potential. In addition, proper nutrition, exercise, and self-care allow for a happy and healthy life.
When Dr. Amy is not in the office you will find her with her husband and sweet baby girl, Elouise. Usually exploring Colorado, cooking up some sourdough, or traveling to fun places.
Dr. Courtney first experienced the value of chiropractic following a car accident when she was a teenager that left her with debilitating migraines. Prior to receiving care, she visited countless doctors and was prescribed a wide range of medications including pain killers. She realized she could no longer continue down that path and she decided to give chiropractic a chance. Her life was transformed as she no longer experienced migraines and was free from her dependency of medications. It was only natural that her experiences with chiropractic care inspired a career in the field to further educate and serve others.
Dr. Courtney was born & raised in Florida and moved to Colorado in 2018. She holds a Doctor of Chiropractic degree, which she earned from Life University College of Chiropractic in March 2016 located in Marietta, Georgia. Prior to attending chiropractic school, she earned her bachelor's degree in Exercise Science and Health Promotion from Florida Atlantic University (FAU). She was a member of the FAU cheerleading team (GO OWLS!) after being a competitive cheerleader for over 10 years. In addition to her health transformation, Dr. Courtney also noticed that chiropractic care improved her performance as an athlete.
For many years, Dr. Courtney coached preschool-aged children in gymnastics. Her passion to help kids continued to grow when she went to chiropractic school and learned the benefits of chiropractic care for families including expectant moms, infants, and children. She is currently a member of the International Chiropractic Pediatric Association (ICPA). Dr. Courtney is Webster Technique certified and has successfully completed the two-hundred-hour certification program and has obtained her CACCP (Certification from the Academy of Chiropractic Council of Pediatrics). This expands her ability with the evaluation, assessment and adjusting techniques for pregnancy, birth, infancy and throughout childhood.
Outside of the office, she loves spending time with her dog Rufus and enjoys live music, being outdoors, skiing, paddle boarding, and working out on her Peloton bike. She also enjoys trying new restaurants and brunching with friends!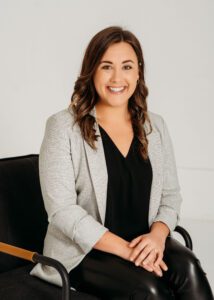 Dr. Taylor is a Pediatric and perinatal chiropractor from Rockford, Michigan. Her passion for helping families live healthy and active lives started at a young age when her parents brought her to a chiropractor to prevent ear infections. She learned that no matter what age or stage of life, it's never too late to begin your journey to better health. Dr. Taylor studied kinesiology and played water polo at Michigan State University (go Green!). Afterward, she went to Life University where she earned her Doctorate of Chiropractic and graduated as class Valedictorian.
Dr. Taylor is a member of the International Chiropractic Pediatric Association and is a Webster certified practitioner. She recognizes that we all have an innate potential to heal and that health starts with the nervous system. Dr. Taylor believes that relieving stress off the nerve system allows for optimal function and healing, and she's so excited to help others reach their full health potential.
Out of the office you can find Taylor enjoying the outdoors with her husband and their rescue dog, Hooch. She loves hiking, mountain bilking, swimming and camping!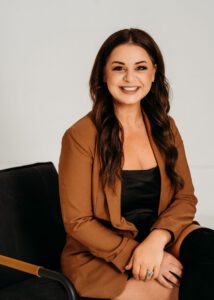 Dr. Elise Rigney, D.C. was one of the first Fort Collins chiropractors to specialize in pediatric and prenatal care. She is a wellness expert and uses a "whole person approach" - looking for underlying causes of any disturbance or disruption and implementing whatever interventions and lifestyle adjustments are needed to optimize the conditions for normal function. Using this unique approach, Dr. Elise is able to help others accelerate and/or maintain their journey to good health.
Dr. Elise believes you can make an incredible difference in the lives of children by examining their spine at birth for subluxation. That is why she has received an immense amount of pediatric training through the International Chiropractic Pediatric Association and is beginning prenatal research through the National Institute of Health. She is also Webster Certified through the ICPA's Executive Director, Dr. Jeanne Ohm.
Dr. Elise holds a Bachelor's in Physiology and Norwegian & Scandinavian Studies through the University of Minnesota, as well as a Bachelor's in Human Biology through Northwestern Health Sciences University. Following her undergraduate degree, Dr. Elise completed her Doctor of Chiropractic degree at Northwestern Health Sciences University in Bloomington, Minnesota. Upon completing her Doctorate, Dr. Elise practiced as an Associate Chiropractor at the largest Chiropractic clinic in the world. She then moved on to open Impact Chiropractic in early 2012, proudly launching a female team of Northern Colorado chiropractors.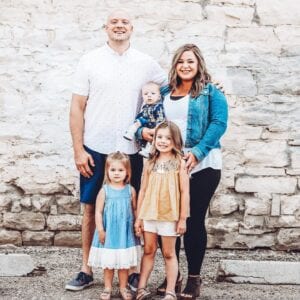 Dr. Elise has created a chiropractic clinic where her patients are educated and understand the value of natural chiropractic care. She sees the importance of continuing education and since beginning in practice, she has kept up-to-date on the newest research and effective techniques in spinal correction. Her aim is to inspire hope and promises to focus on the cause of the problem, not its effect. Dr. Elise loves educating others on not only how to reach their optimal health level, but on how to get more out of life!
On the weekends, you can spot Dr. Elise spending time with her husband, Rocky, and children, Sloan, Stella and Ford. They enjoy hiking in the canyon, walking around Old Town, and trying new restaurants in Fort Collins. Dr. Elise also speaks as an educator to Chiropractors all over the world. She often times brings her family to all of these speaking events.
In 2015, Dr. Elise was named one of The Coloradoan's "Mind & Body Magazine" SuperWoman of the Year.