You can't sleep, your energy levels are low and you're finding it harder to make it through your day.  The specialists insist there's nothing wrong, but you innately feel like something's out of tune.  Maybe it's time to get a chiropractic adjustment!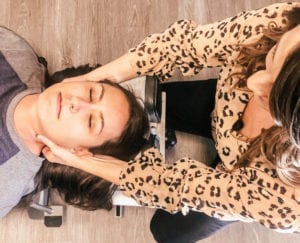 D.D. Palmer, the Father of Chiropractic, recognized that repetitive physical, chemical, and emotional stress can alter the normal 'tone' within a person's Nervous System (a.k.a. Subluxation).  This persistent irritation can lead to poor physical, mental and emotional performance.  The solution?  Restore normal tone to the Nerve System with specific, Chiropractic adjustments and better health will naturally follow!
Health is the 'music' that plays when all your cells, tissues and organs vibrate perfectly in unison – orchestrated by a finely tuned Nerve System.  If you're feeling sluggish, weak and tired, a trip to the Chiropractor may just be the thing YOU need to get back in key.
Today's blog post is from the Weekly Sticky at theweeklysticky.com.  Click here to check out more articles about your health and well-being.
When your body isn't feeling at its absolute best, there is no way that your body is functioning properly.  Our Fort Collins Chiropractors use specific adjustments, special to each individual's body, to correct any subluxations that are present.  Make an appointment today for an adjustment for yourself, or your entire family!